Next Stop: The Bay Area, CA
Next Stop: The Bay Area, CA
Regulatory Compliance Roadshow
January 25, 2022 | 5 - 8 pm | Kincaid's in Burlingame

We're making stops across the country to bring COMPLY content to our network where they live!
The COMPLY Roadshow will be in the Bay Area on Tuesday, January 25th and we'd love to see you! Join other compliance professionals from the area to discuss the latest regulatory happenings and build relationships while enjoying good food and drinks in person.
If you'd like to attend, please request to be added to our guest list in the form below.
We'll email you to confirm your registration.
Content Sessions Featuring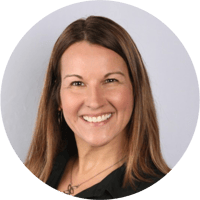 Christina Tetreault
Deputy Commissioner Office of Financial Technology Innovation
California Department of Financial Protection and Innovation
Meet the Regulator - DFPI's Christina Tetreault
The California Consumer Financial Protection Law signed by Governor Gavin Newsom in 2020 reimagined the California financial regulator, the Department of Financial Protection and Innovation. In May 2021, the Department's Office of Financial Technology Innovation (OFTI) opened its doors. OFTI's mission is to support responsible innovation and job creation and retention in California. Learn what the DFPI has accomplished since May, and what they have in store for 2022.
Fireside Chat with Annie Delago of Upstart
Annie Delgado is the Chief Compliance Officer at Upstart, a leading AI lending platform designed to expand access to affordable credit. Learn how Annie has built Upstart's data-driven, technology-based compliance program with particular focus on understanding and managing regulatory risks. while fostering a culture of compliance, consumer protection, and innovation through hands-on engagement with Upstart colleagues, bank partners, and regulators.
The Details
When:
Tuesday, January 25th from 5:00 - 8:00 PM


Where:
Kincaid's in Burlingame (outside on the patio)
60 Bay View Pl, Burlingame, CA 94010


This event is hosted by PerformLine and is complimentary to all guests.