Webinar: Ensuring Marketing Compliance: Insights from Recent Enforcement Actions
Webinar: Ensuring Marketing Compliance: Insights from Recent Enforcement Actions
Watch On Demand

In the first half of 2023, there have already been over 100 enforcement actions taken against financial services organizations from federal, state, and local regulators for a wide variety of violations.
Watch as industry experts dive deep into recent marketing compliance enforcement actions and share their advice for getting out ahead of regulatory trouble.
Discussion topics include:
Notable enforcement actions and trends in 2023
Expectations from federal and state regulators for the rest of the year
Best practices for proactive marketing compliance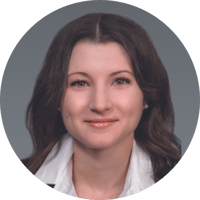 Kimberly Monty Holzel
Partner
Goodwin
Kimberly Monty Holzel, partner in Goodwin's Financial Industry, Consumer Financial Services, and Fintech practices, advises banks and fintech clients offering tech-enabled consumer financial services on compliance with consumer financial services laws. Kimberly works with payment services, blockchain, and virtual currency companies on FinCEN's money service business regulations and anti-money laundering requirements.
She also prepares banks, lenders, and fintech companies for supervision by financial services regulators and represents them in connection with state and federal regulatory investigations, examinations, and inquiries. Kimberly's prior experience includes four years at the CFPB, where she led examination teams ensuring compliance with mortgage, fair lending, and consumer banking matters.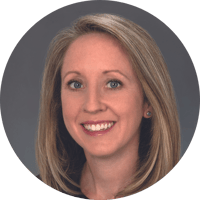 Courtney Hayden
Counsel
Goodwin
Courtney Hayden, counsel in Goodwin's Complex Litigation & Dispute Resolution practice, specializes in the defense of consumer financial services companies. She represents clients facing government investigations, enforcement actions, class actions, and other complex litigation.
In federal and state courts nationwide, Courtney regularly defends mortgage lenders, servicers, and other consumer finance companies facing claims brought under the FHA, ECOA, RESPA, TILA, FDCPA, FCRA, TCPA, and various unfair and deceptive trade practices acts. She represents clients in government investigations involving federal and state consumer lending laws, including opposite the CFPB, and advises fintech companies on consumer financial regulations, banking laws, and compliance and transactional matters.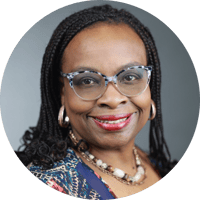 Rhonda McGill
Sr. Director of Client Success
PerformLine
As Senior Director of Client Success, Rhonda is responsible for leading PerformLine's voice of the customer initiatives as the company continues to invest in its industry-leading compliance technology.
Rhonda has over 20 years of experience in the housing and mortgage industry, including loan origination and refinancing, affordable housing development, homebuyer education, and mortgage industry compliance with anti-money laundering, marketing, fair lending, & licensing.